There's a spirit of social purpose emerging in the maker enterprises starting up in Marrickville and Newtown. On Friday, October 9, 2015 we invited Jackie Ruddock, Anna Lise de Lorenzo and Bruce Jeffreys to share their views in discussion at the new Maker Space in Barclay St, Marrickville.
Each gave a short talk in on the theme of making in Marrickville, followed with a discussion led by Siobhan Toohill, and a heaped serve of audience dialogue along the way.
Anna Lise de Lorenzo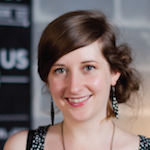 Anna Lise founded &company in 2009. In 2013, she won the British Council Realise Your Dream Award and was a finalist in the Emerging Women Entrepreneur category of the Audi Instyle Women of Style Award. She was selected to curate a presentation of Australian Design for the 2014 Milan Salone di Mobile (Milan Design Week).
She was recently named a "Designpreneur Major Influencer" by Design Quarterly, and prior to relaunching &company worked with ATP Innovations business incubator as an Engagement & Growth Strategist.
Jackie Ruddock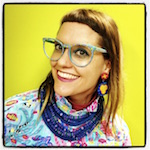 Jackie is the CEO of The Social Outfit. She has worked professionally within the charity sector for over 12 years, and in the social entrepreneurship sector for over seven years in Australia.
She is a project manager and researcher in the fields of education, health, communications, multiculturalism and sexuality/gender. Jackie previously held senior management roles at The School for Social Entrepreneurs, FAR Social Enterprise, and Streetwize Communications.
She has also worked as a Research Associate at the Journalism and Media Research Centre, University of NSW, at the Twenty10 Association and Family Planning NSW. Jackie was awarded her Masters of Philosophy in Gender & Cultural Studies in 2011 and holds Honours in Education as well as qualifying as a NSW high school teacher. She completed the Sydney Leadership Program in 2006.
Bruce Jeffreys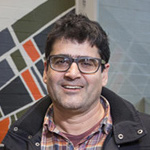 Bruce is co-founder of Dresden, a new eyewear-as-service business based in Newtown and Hong Kong.
Prior to Dresden co-founded GoGet CarShare in 2003, after moving to Sydney's Inner West and being startled by the number of privately owned vehicles there. Since then GoGet has become an iconic and much-awarded company, winning the Telstra MYOB Small Business Award in 2008, and a Green Lifestyle Award in 2012.
Bruce has a degree in Economics and a background in marketing and sustainability across the private and public sectors.
In 2013 we launched Out The Front with an interview with Bruce Jeffreys.